Gold4Good Initiative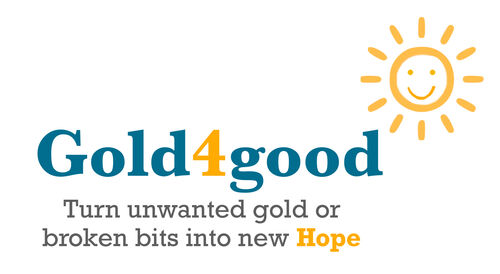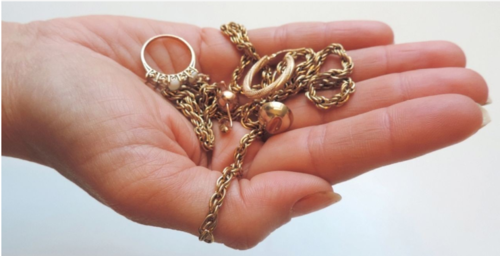 Our Gold4good ® initiative was born with extensive research and knowledge with our involvement in the fundraising sector and our presence as leaders in the jewellery industry. As one of Australia's largest jewellery manufacturer's and philanthropists.
A very large number of households across Australia have unwanted worn or broken jewellery lying at the bottom of their jewellery box no longer in use. A successful concept that is a easy way to donate.
Gold4good ® campaigns & fundraising appeals allow people to turn their old, broken and unwanted jewellery into much needed funds.
This is a unique form of donating with the added benefits of repurposing ,recycling and a great way of receiving ADDITIONAL ADD ON DONATIONS going out in conjuction withn your upcoming mailouts.Gold4good ® is aimed for the donor on the occassion who is unable to donate cash or provide a credit card yet willing to donate in another feel good way.Also ideal for donors who want to help with an additional donation.
A unique way to grow your database through a fast, easy process that gives back more to your cause.Donors are excited about supporting a organisation they care about without affecting their households finances.
Gold4good ® fundraising campaigns and appeals are the solution that enables more people to support charities and great causes. We provide a method that will not put any additional financial constraints on families.Our campaigns are known for our a unique concept that has a point of difference thats achieves outstanding funding results!
We're proud to provide a way to support donors to help their favourite cause, whilst giving purpose to their unwanted, broken or odd bits of gold or silver jewellery and also a form of recycling unwanted goods. Supporting Australian's in jobs from packaging, dispatch , manufacturing ,melting and refining. The entire process is done locally employing Australian's and keeping Australian's working.
AJL Fundraising Group have all licencing and legal requirements to conduct Gold4good ® fundraising campaigns in Australia also providing full Terms & Conditions to be listed on your website. Marketing materials are supplied with your logo and mission statement and desired images on DL Flyers.
Our signature formula is an effective way to receive and raise more money...from more people... in record time!
Register today and raise more funds for your organisation or institution today via our Gold4good ® registration form. We supply all marketing materials with no outlay. Experts in fundraising high revenue for schools, charities ,sporting clubs, church groups, healthcare foundations and help not for profits raise significant funds the easy way.